0
The Impact of Child Life Specialists: Tonaly's Story
<!– Place this tag in your head or just before your close body tag –> <!– Place this tag where you want the +1 button to render –>
Then she met Lisa, a certified Child Life Specialist assigned to her unit. Lisa taught Tonaly techniques to deal with her pain and was there supporting her every step of her treatment, which has included three surgeries. She also served as relief to her mother, "I didn't want my daughter to see me cry" said her mother, Juana. "When Lisa arrived at that moment - she would come and take my place."
Certified Child Life Specialists like Lisa help assess children's psychosocial and developmental needs in order to create an individualized plan of care through advocacy, education, and empowerment; thereby normalizing the hospital environment and promoting best possible outcomes. The
Child Life
team at Nicklaus Children's Hospital strives to enrich the hospital experience for their patients and families through pre-surgical orientation, music therapy, and play spaces.
This is the latest in a continuing series of
videos
that I've been producing for
Miami Children's Health Foundation
, who help raise funds and awareness for
Nicklaus Children's Hospital
- this is Tonaly's (and Lisa's!) story...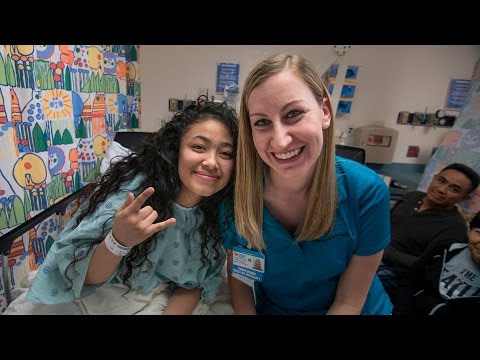 To help support children like Tonaly, please visit
www.mchf.org/donate