0
Le Poisson Rouge presents: Basement Bhangra (Video)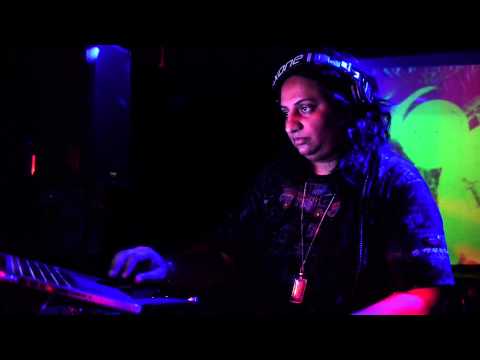 She's been called the "Ambassador of Bhangra" by the New York Times, named one of the most influential South Asians by Newsweek, and has made an indelible mark on New York's clubland as host of one of the city's most culturally diverse and consistently high-energy dance parties over the past 15+ years. She is musician, DJ, producer, curator, and activist
DJ Rheka
and the dance party is
Basement Bhangra
. It all goes down every first Thursday of the month at
Le Poisson Rouge
in New York City.
The daughter of Pakistani immigrants, DJ Rekha spent the first year of her life in London, and the following three years in New Delhi, India before her family moved to Queens, NY. It was there that she discovered bhangra, a riff-oriented popular music associated with the culture of the Punjab region in South Asia, one of the oldest in world history, dating from ancient antiquity to the modern era. She began promoting parties and spinning records as a student in Queens College and has never looked back.
DJ Rheka launched Basement Bhangra back in 1997 at SOB's, a live music venue and restaurant in the SoHo neighborhood of Manhattan before moving the party to Le Poisson Rouge earlier this year. In that timespan, Basement Bhangra has hosted a who's-who of the genre's top performers, including bhangra legend Malkit Singh, Bally Sagoo, Bikram Singh, Hard Kaur, Apache Indian and the infamous Panjabi MC.
Earlier this year, I was invited by the good folks at Le Poisson Rouge to produce a promotional video on Basement Bhangra. Now I've never been much of a clubgoer but the energy and vibe of this party was undeniable. So, scroll back up and check out my latest installment in a continuing series of videos I've produced for New York's premiere multimedia art cabaret. Enjoy...
Oh, and check out
Basement Bhangra - End of the British Raj Edition
at Le Poisson Rouge on Thursday, August 15. You can see the complete set of videos I've produced for Le Poisson Rouge
HERE
.
Did you know that video promotion is over 6 times more effective than print and online? If you're not using video to promote your product or service, maybe it's time you did. Feel free to
contact us
to discuss how we can help tell your company or organization's unique story...
Like us on facebook and you'll make us really happy; we're not sure why, though, but studies have shown that people who like our facebook page are 37% cooler than people who don't...