0
Touching Miami with Love: Empowering Children & Families (VIDEO)
Touching Miami with Love
has been empowering the families of Overtown since 1995. Located just northwest of Downtown Miami,
Overtown
, an area that once thrived as the center for commerce and entertainment in the African American community in Miami and South Florida during the late 19th through the mid-20th century, has become one of the poorest and most crime-ridden neighborhoods in the state of Florida. The area experienced serious economic decline from the late 1950s through the 1960s with the construction of interstate highways like I-95 and the Dolphin Expressway. The-controversial urban renewal decimated the population by nearly 80 percent from roughly 50,000 to just over 10,000 today.
The children and youth of that beleaguered community need a safe haven from the negative influences and a place to develop essential life skills. Touching Miami with Love is that place.
The husband and wife team of Jason and Angel Pittman, who serve as the center's director and assistant director, have been serving inner city communities for the past 20 years. The Pittmans and their two sons, ages 9 and 14, live in one of Overtown's small developments. "We think it's important to live in the place that we work", says Touching Miami with Love's director Jason Pittman. "Some of the practical reasons are really to experience what the folks that we work with experience."
I got to meet the good folks at TML while doing a short video shoot of TML's assistant director Angel Pittman for the Coral Gables Chamber of Commerce's "Business Women of the Year" awards luncheon. I was so enthralled by their mission that I returned to shoot a longer version of the video. Here it is - hope you enjoy it.
Oh, and help spread the word, yes? Thanks, in advance...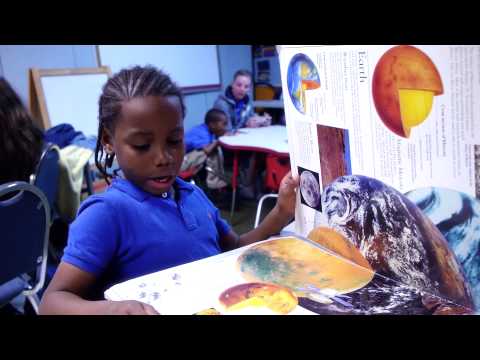 Did you know that video promotion is over 6 times more effective than print and online? If you're not using video to promote your product or service, maybe it's time you did. Feel free to
contact us
to discuss how we can help tell your company or organization's unique story...
Like us on facebook and you'll make us really happy; we're not sure why, though, but studies have shown that people who like our facebook page are 37% cooler than people who don't...