0
United Way of Miami: Revolutionizing Early Childhood Education (VIDEO)
In 2009 the
United Way Center for Excellence in Early Education
in Miami was awarded with a three-year grant totaling $3.5 million to implement Literacy Enhancement for Early Readers, or Project LEER (Which means "to read" in Spanish). Over the three years of the grant, the program engaged teachers and students at the United Way Center for Excellence, Demonstrations School, Educare of Miami, Southside Elementary and Primary Learning Center (two Miami public schools), and St. Alban's Child Enrichment Cneter. In total, 22 teachers and approximately 450 students participated in the program.
The Center was the only early education program in Florida to receive an Early Reading First grant in 2009. Project LEER was designed to improve oral language, phonological awareness, print awareness, and alphabetic knowledge for students in existing preschool programs. The Center partnered with the Miami-Dade County Public School System, University of Miami, and Mid-continent Research for Education and Learning (
McREL
), a nonprofit education research and development organization. In its partnership with McREL, participating teachers, co-teachers and school staff receive professional development training based on a program developed by Dr. Elena Bodrova known as Scaffolding Early Literacy (SEL).
I was called upon to record the very first training sessions at the United Way Center for Excellence in Early Education with Elena Bodrova and her team from McREL back in January of 2010. In 2012, I was contracted to produce a short documentary film outlining the adaptation of these new teaching methods and the results. Having already started filming the sessions with my beloved Panasonic DVX (of which I owned three at the time), I finished up the documentary film with the same camera (I've since retired them); a most fitting final project for the camera I built my business upon back in 2006.
What I realized over the months of filming in the classrooms is that the job of the pre-school teacher requires an astounding level of patience coupled with a matching level of passion. They are the first teacher these young children encounter in their lives and in the process of seeing them in action and then interviewing them afterwards, I developed an overwhelming sense of respect for the job they do. It's truly a life calling. So I finally decided to post the short film here on my site as I'm still amazed at the remarkable effort these teachers put forth every day. It's not only a look at how The United Way Center for Excellence in Early Education is addressing the educational and developmental needs of the children of South Florida, but at the remarkable dedication of these early care professionals. Enjoy...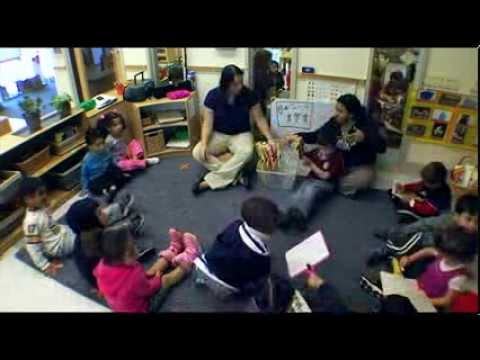 Did you know that video promotion is over 6 times more effective than print and online? If you're not using video to promote your product, service or event, maybe it's time you did. Feel free to
contact us
to discuss how we can help tell your company or organization's unique story...
Like us on facebook and you'll make us really happy; we're not sure why, though, but studies have shown that people who like our facebook page are 37% cooler than people who don't...