0
Video of the Week: "AT-AT Day Afternoon"
With Spring in the air and Summer just around the corner, I thought it was a good time to get outdoors with everybody's favorite pet (besides
Buddy the Mischievous Pug
), the AT-AT. You know, the primary assault vehicle during the Battle of Hoth in
The Empire Strikes Back
? Well, French Canadian stop-motion animation filmmaker
Patrick Boivin
has turned this behemoth of a war machine into a house pet that would be the pride and joy of any dog lover. Seriously.
Just watch it. Woof.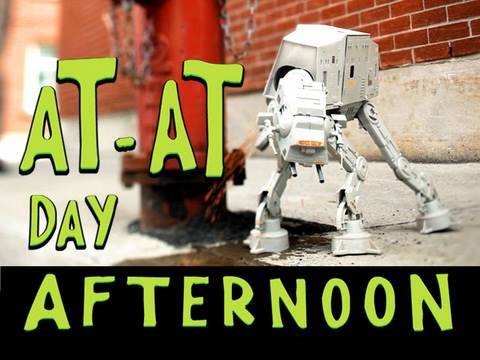 Oh, and here's the "
Making of AT-At Day Afternoon
" for all you stop-motion buffs. Enjoy...